La toute nouvelle série Playrite a été conçue pour les jeunes joueurs. La taille et le poids du joueur seront les facteurs déterminants pour choisir le bâton Playrite qui lui convient. La série Playrite a été recréée avec une toute nouvelle conception de manche pour que le bâton tienne confortablement dans les mains d'un joueur en pleine croissance. La série Playrite est parfaite pour les joueurs en pleine croissance qui cherchent à développer leurs compétences.
Longueurs: 46'
Nouvelle construction Playrite
Flexibilité 25
Sherwood PLAYRITE
With four sizing options and an all new construction the Playrite stick lengths and flex levels fit youth players as they grow, enabling them to improve their shots and help them to enjoy the game.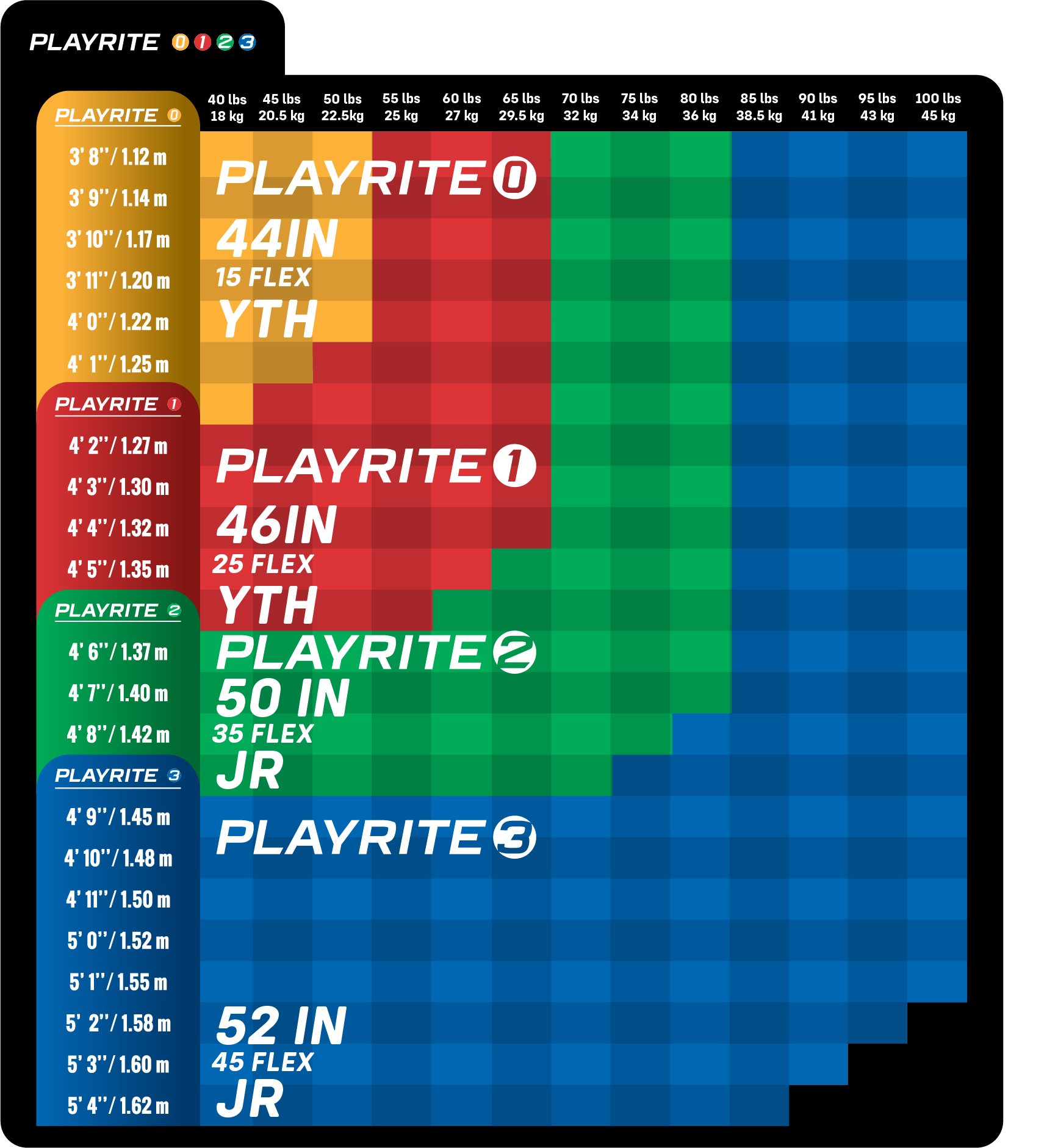 40 lbs
18 kg
45 lbs
20.5 kg
50 lbs
22.5 kg
55 lbs
25 kg
60 lbs
27 kg
65 lbs
29.5 kg
70 lbs
32 kg
75 lbs
34 kg
80 lbs
36 kg
85 lbs
38.5 kg
90 lbs
41 kg
95 lbs
43 kg
100 lbs
45 kg
1
3' 9" - 60 lbs
1.14m - 27 kg
Key Features
---
Nouvelle construction Playrite –Une toute nouvelle construction conçue pour maximiser la force de préhension des jeunes joueurs, pour s'adapter confortablement et pour éviter toute rotation indésirable lors des passes ou des tirs. Rigidité spécifique à la longueur – Spécialement conçu pour une rigidité optimale du manche en fonction de la taille du joueur.
Taille et motif de la palette redessinés pour aider à améliorer le contrôle de la rondelle et les compétences de tir.
Information sur le produit pour les parents –La série Playrite a été conçue pour s'adapter à la taille et au poids du joueur, de sorte que les parents peuvent facilement décider du bâton qui convient à leur jeune joueur.