SO WHAT DO WE HAVE FOR Y'ALL?
The limited edition collection consists of apparel and hockey gear that feature a custom camouflage print with STAPLE's signature color palette.
HOCKEY EQUIPMENT COLLECTION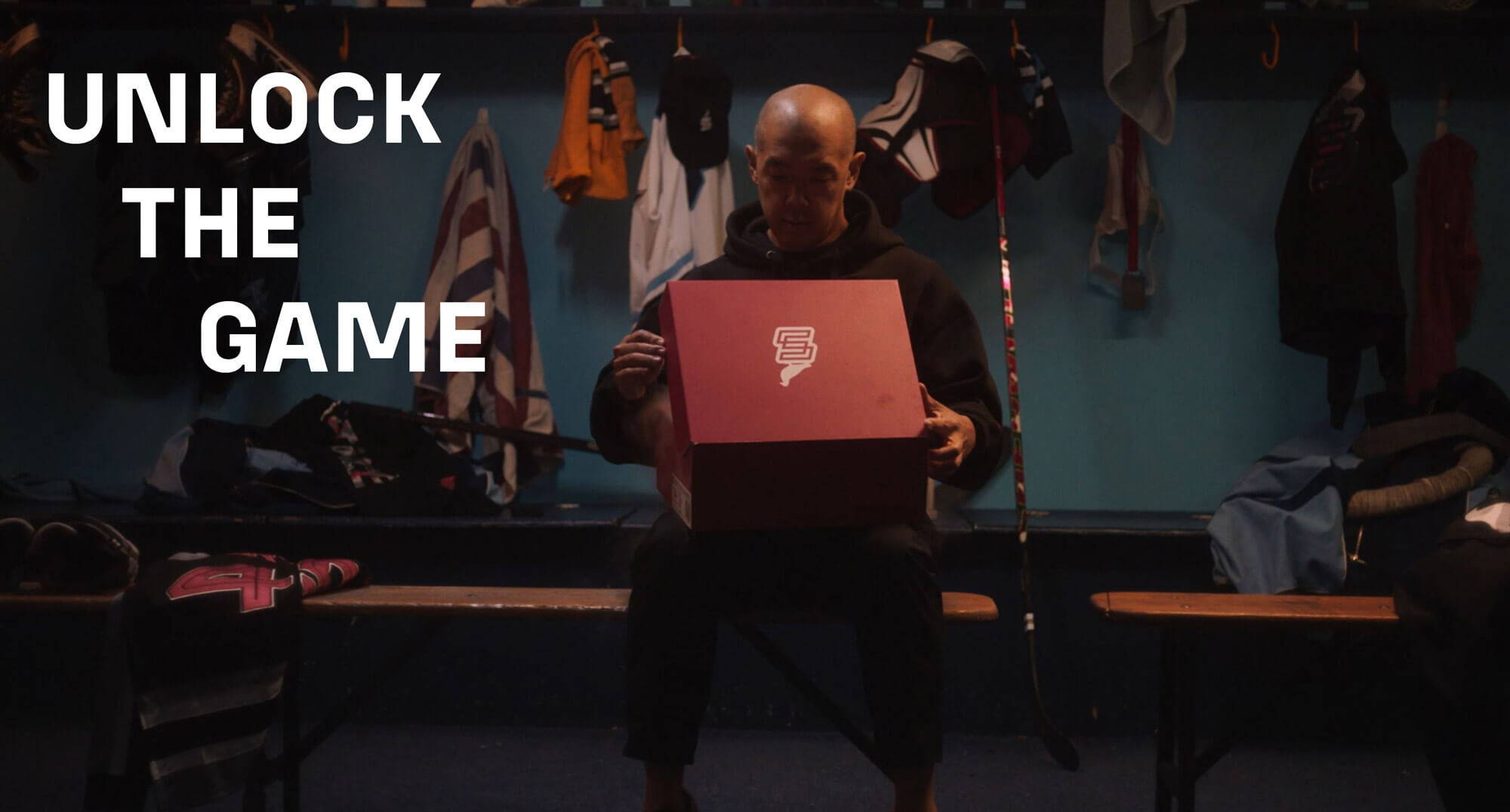 To help unlock hockey's next chapter, Sherwood is colliding with the world of fashion and streetwear to bring forth something never before seen in the space. Partnering with legendary streetwear icon, Jeff Staple, and his world-renowned brand, STAPLE, Sherwood has created the first-ever full streetwear x hockey brand collaboration.

Hockey has been overlooked by streetwear & fashion brands due to the traditional and rigid nature of the culture. Yet, the youth movement attached to the game has been craving new energy and excitement from its brands.

Let's unlock the game.

As a former collegiate hockey player, Jeff has a lifelong affinity for the game and recognizes the potential impact that can be made by branching out and incorporating outside influences and collaborations to help diversify the image of the sport. This collab was designed to give hockey players that beacon of creative expression – allowing them to feel confident to bring trend-forward storylines into an outdated culture.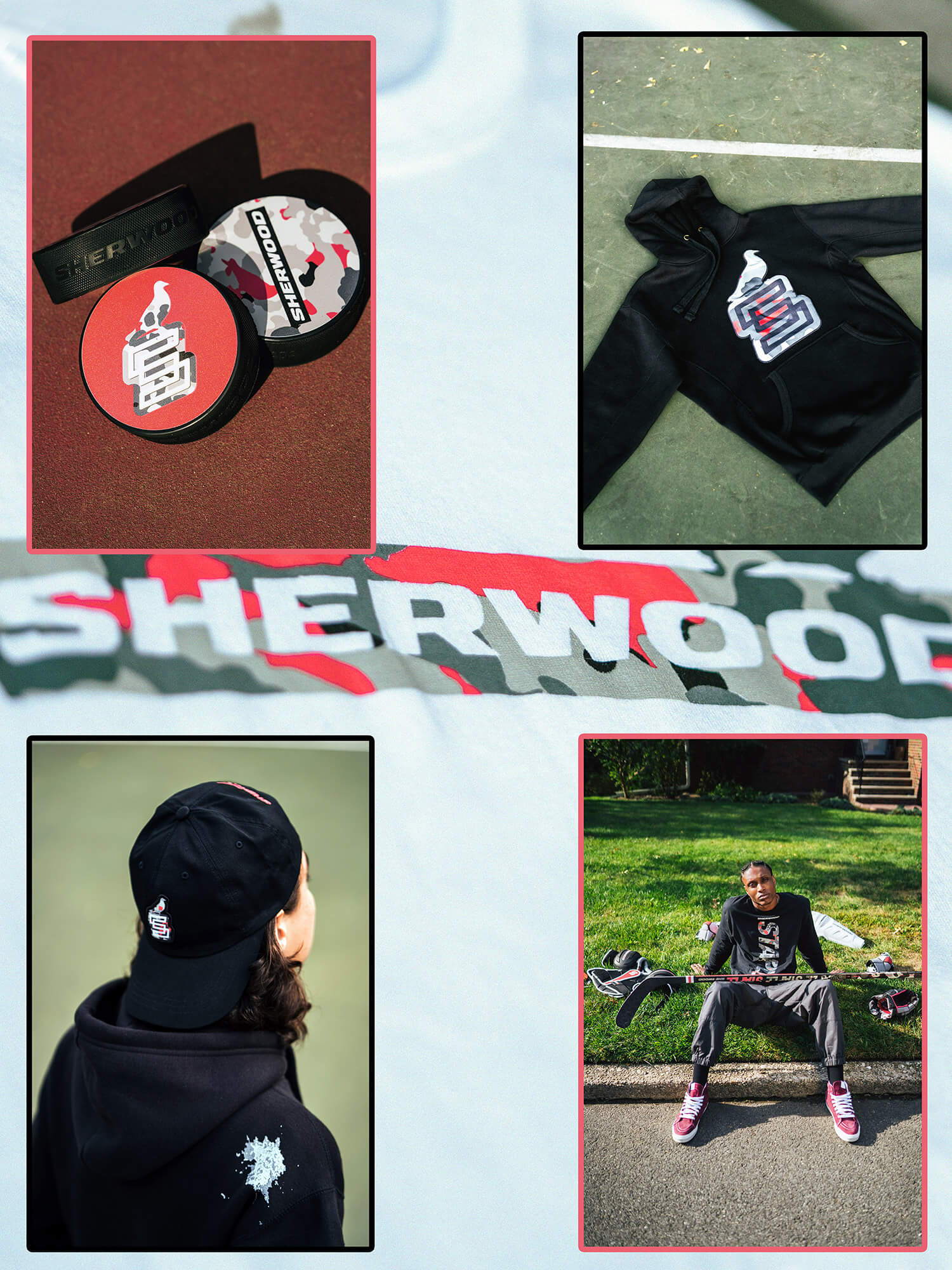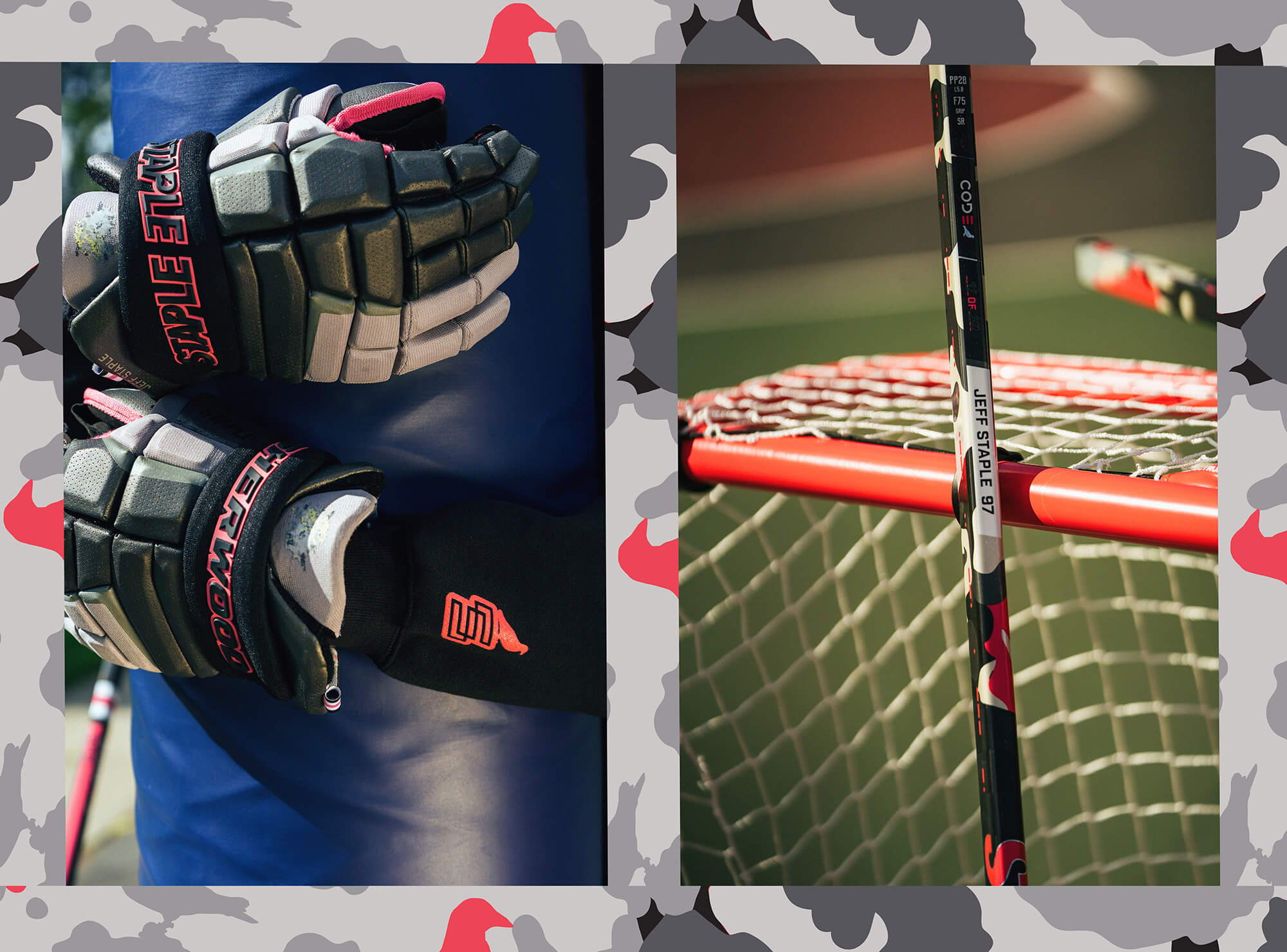 The extremely limited Sherwood x STAPLE collection masterfully combines STAPLE's streetwear roots with the functionality of hockey gear to appeal to both hockey & streetwear consumers alike. The on-ice collection includes a truly one-of-a-kind collaborative Sherwood X STAPLE CODE glove and a Sherwood X STAPLE CODE stick; both pieces of equipment are individually numbered, with only 200 gloves and 250 sticks produced globally. The lifestyle collection is heroed by an authentic Sherwood X STAPLE jersey that was designed for the for the bright lights, but can be found in the arena tunnel.

Tradition will always be respected, but not without challenge.

On to the next chapter.
CONTEST ALERT - NOW CLOSED (Dec 2, 2021)
Winner will be announced on Instagram @sherwoodhockey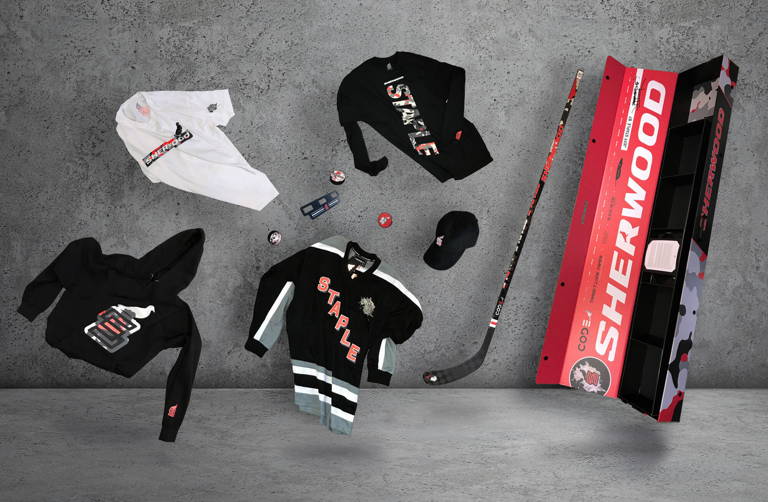 Here's your chance to cop this drop before it's live. It's easy. All you need to do is show us your Sherwood x STAPLE gear in EASPORTS™ NHL® 22 in World of CHEL and share in your Instagram feed, using the hashtag #SherwoodXStaple and tag @sherwoodhockey, @easportsnhl and @staplepigeon in order to enter the contest to win a coveted influencer box.
Check out the rules and regulations here
QUESTIONS? Contact contests@sherwoodhockey.com