The all new Playrite series has been engineered for the young player to go and wheel, snipe, and celly. Both the height and weight of the player will be the determining factors for which Playrite stick is right for them. The Playrite series has been recreated with an all new shaft construction so the stick fits comfortably in a growing player's hands. The Playrite series is perfect for the growing player looking to develop their skills
Length: 46inch
All new Playrite construction
25 Flex
Sherwood PLAYRITE
With four sizing options and an all new construction the Playrite stick lengths and flex levels fit youth players as they grow, enabling them to improve their shots and help them to enjoy the game.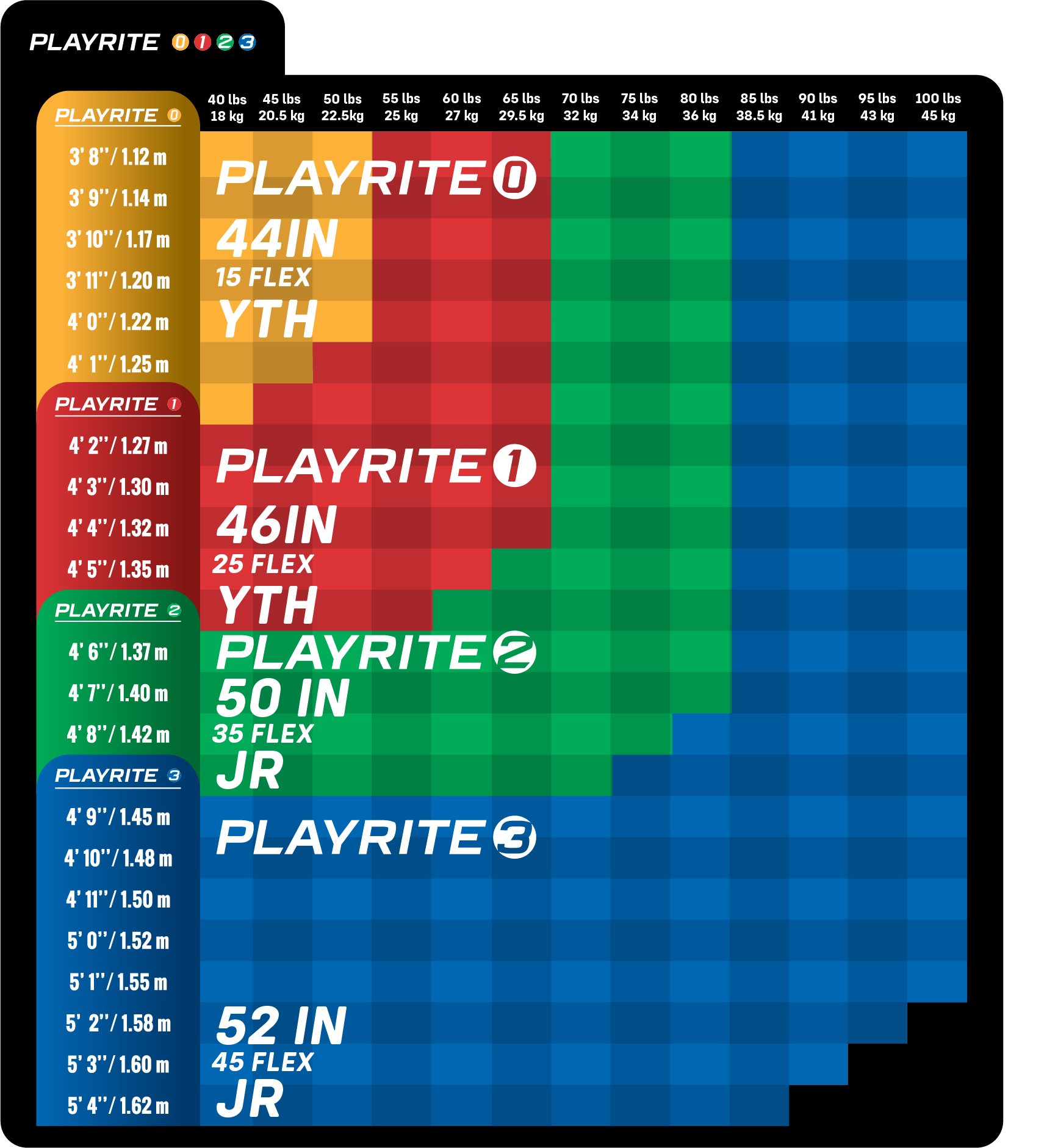 40 lbs
18 kg
45 lbs
20.5 kg
50 lbs
22.5 kg
55 lbs
25 kg
60 lbs
27 kg
65 lbs
29.5 kg
70 lbs
32 kg
75 lbs
34 kg
80 lbs
36 kg
85 lbs
38.5 kg
90 lbs
41 kg
95 lbs
43 kg
100 lbs
45 kg
1
3' 9" - 60 lbs
1.14m - 27 kg
Key Features
---
New Playrite Construction - An all new construction that is designed to maximize a young players grip strength, fit comfortably and help avoid unwanted rotation while passing or shooting. Length specific flex - specifically tuned for the optimum shaft flex depending on the players height.

Redesigned blade size and pattern to help improve puch control and shooting skills.

Product Education for Parents - The Playrite series has been designed to match with a player's height and weight so parents can easily decide which stick is right for their young superstar.